Silence is Rising
Elisabeth Cutler's NEW ALBUM
Welcome to My World Music!!
Upcoming shows
7:30 pm

Trumpets Jazz Club

11:30 pm

Rockwood Music Hall

10:00 pm

Bar Pastis

Carrer Santa Monica, 4 (El Raval)
facebook

8:00 pm

Adventsgemeinde Bremen-Findorff

5:00 pm

Ev. Kirche Alt-Aumund

3:30 pm

Huysburg Monastery

17,00

Ev. Kirchengemeinde Jakobi zu Rheine

7:00 pm

Antikhof Drei Eichen

7:00 pm

Heidehof Treffpunkt

9:00 pm

Torplatz 2, 29223 Celle

Opening act to

Olvis & Olivette!

1:00 pm

Street Shopping Market

8:00 pm

Lagerhalle e.V. "Grolsch Night"

4:00 pm

Schalloch Musikhandel GmbH

8:00 pm

Klimperkasten Stelle

2:00 pm

Radio Okerwelle, 104.6 fm, LIVE interview, 1 hour

8:00 pm

Grätsch's Gasthaus
No One's Woman

Elisabeth Cutler

Alchemy of Being Human

Elisabeth Cutler

Table For One

Elisabeth Cutler

Untouchable Man

Elisabeth Cutler

I Had a Dream

Elisabeth Cutler

Awakening

Elisabeth Cutler

A Real Human Being

Elisabeth Cutler

Silence is Rising

Elisabeth Cutler

Sanctuary

Elisabeth Cutler

My Wildest Dreams

Elisabeth Cutler
Live in Concert Promotion Video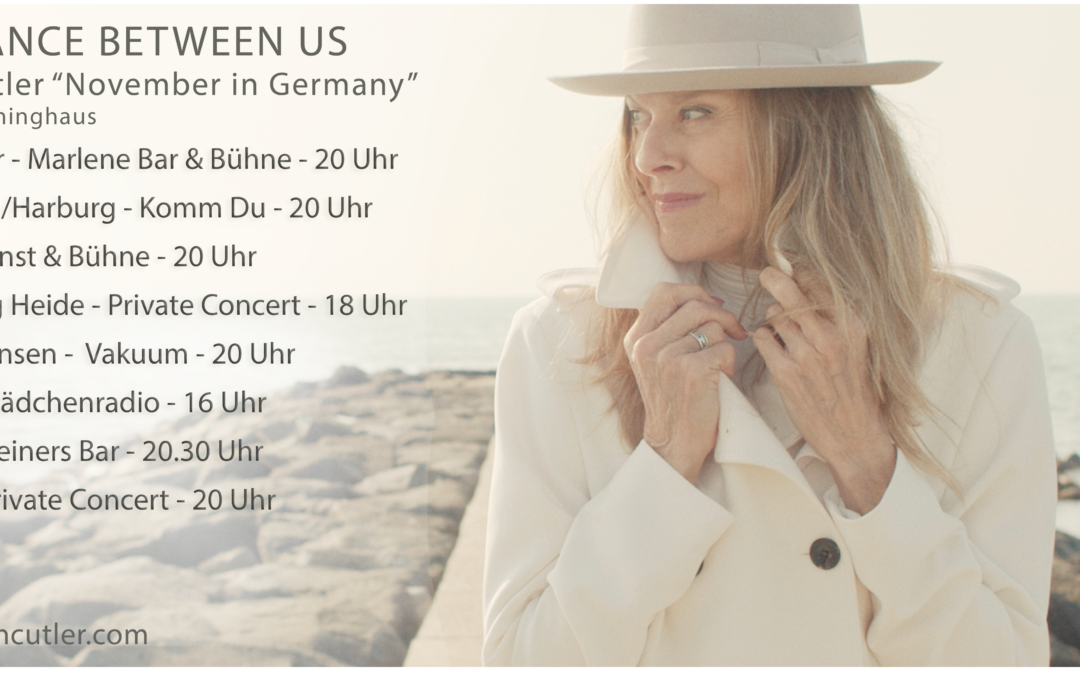 I am pleased to send you this good news that we will be on tour in your country the first week of November 2021. Leander Reininghaus (Berlin) and I are looking forward to another round of concerts 03/13.11 in Niedersachsen (Hannover, Hamburg-Harburg, Celle, Bad...